Did you know we do so much more than print management? Not only that, all of the complementary services we do can be added to your personal print portal.
Here are the additional marketing and fulfilment services we provide:
Graphic Design
Not just for print, our graphic design team create any form of artwork your business may need, from a complete re-brand to signage, stationery, social media images, and so much more. If, for example, you regularly require A5 flyers designing, we can add 'A5 Flyer Design' as a product on your portal so that you can quickly and easily order it. Our designer can then contact you to go through the design, or if you prefer, you can simply complete a design brief document.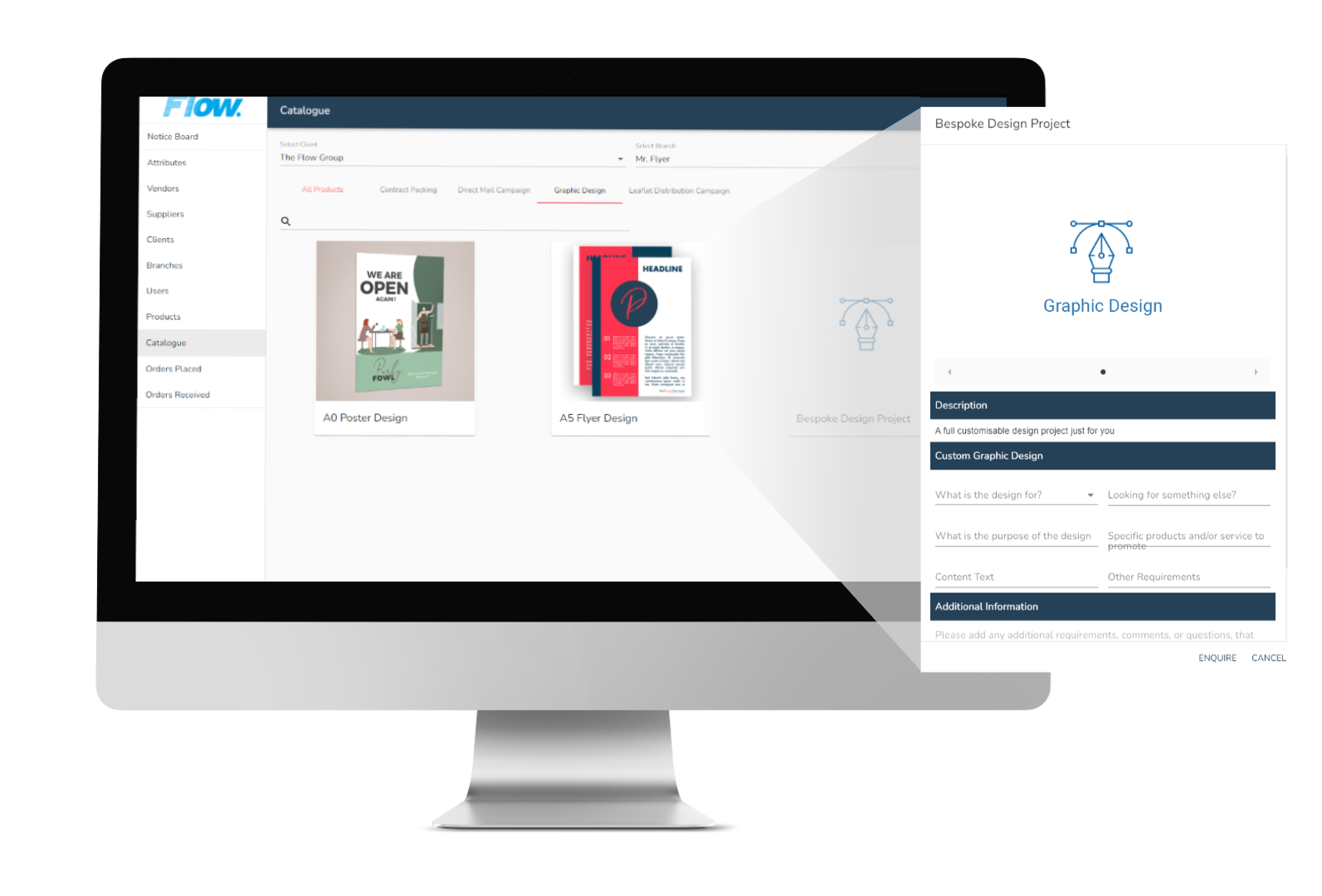 Leaflet Distribution
Similar to direct mail (below), but more appropriate for mass marketing. We distribute a flyer/letter to every household in selected postcode areas. Our package includes an initial consultation, targeting, artwork, print, fulfilment and nationwide distribution. If your order will be unique each time, it's best to get in touch to order. Otherwise, we can create your campaign as a product on your portal, or make several products, for example, '15k Leaflet Distribution Manchester' and '50k Leaflet Distribution London'.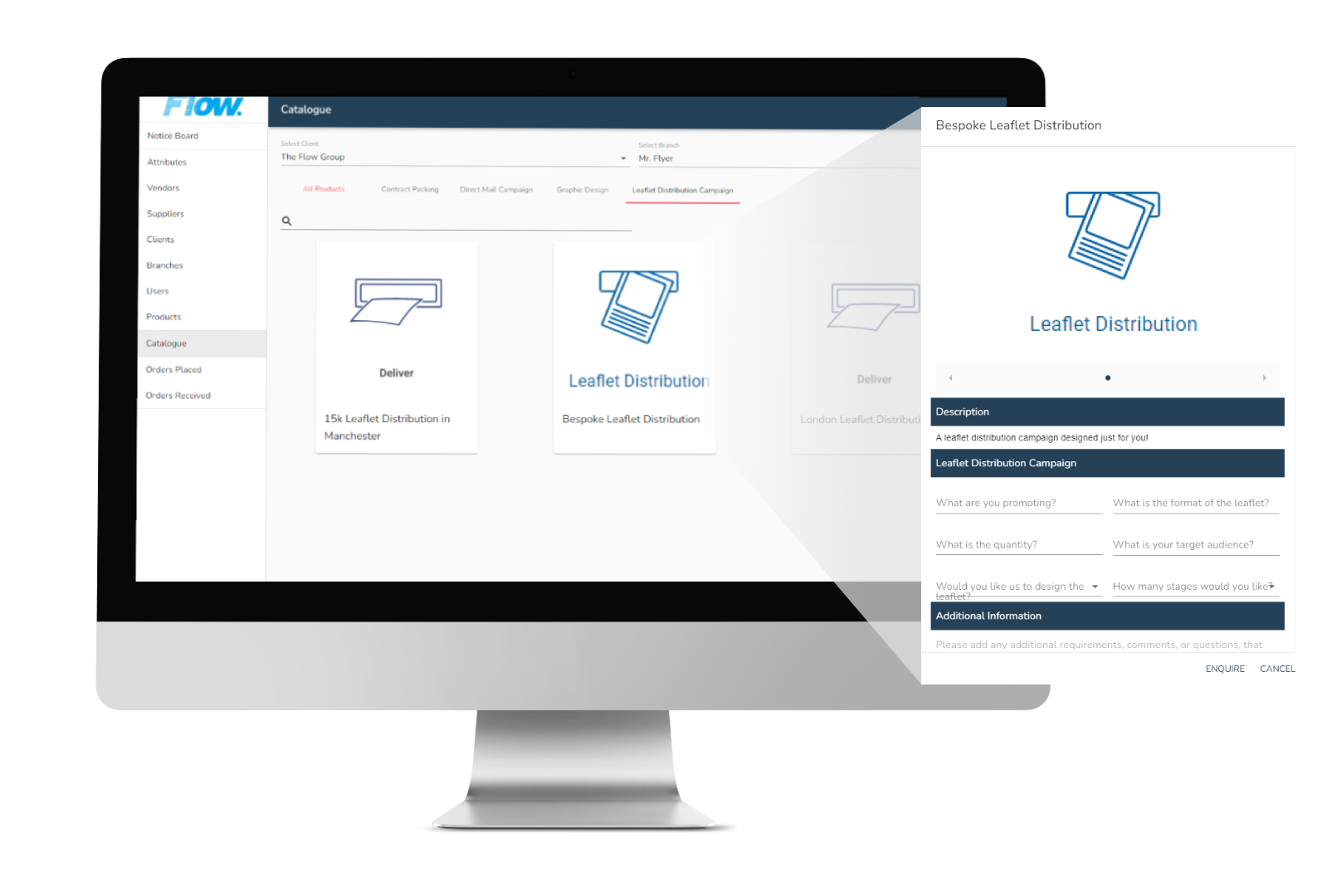 Direct Mail
Similar to leaflet distribution, but more appropriate for very targeted marketing as it is addressed directly to each recipient. Our direct mail package includes campaign management, data, artwork, print, enclosure, fulfilment and nationwide postage. This is all produced within our 15,000 sq.ft premises, which keeps our costs very competitive. As with leaflet distribution, if you require a repeated regular campaign, we can create this as a product for you, or you can contact us for bespoke quotes.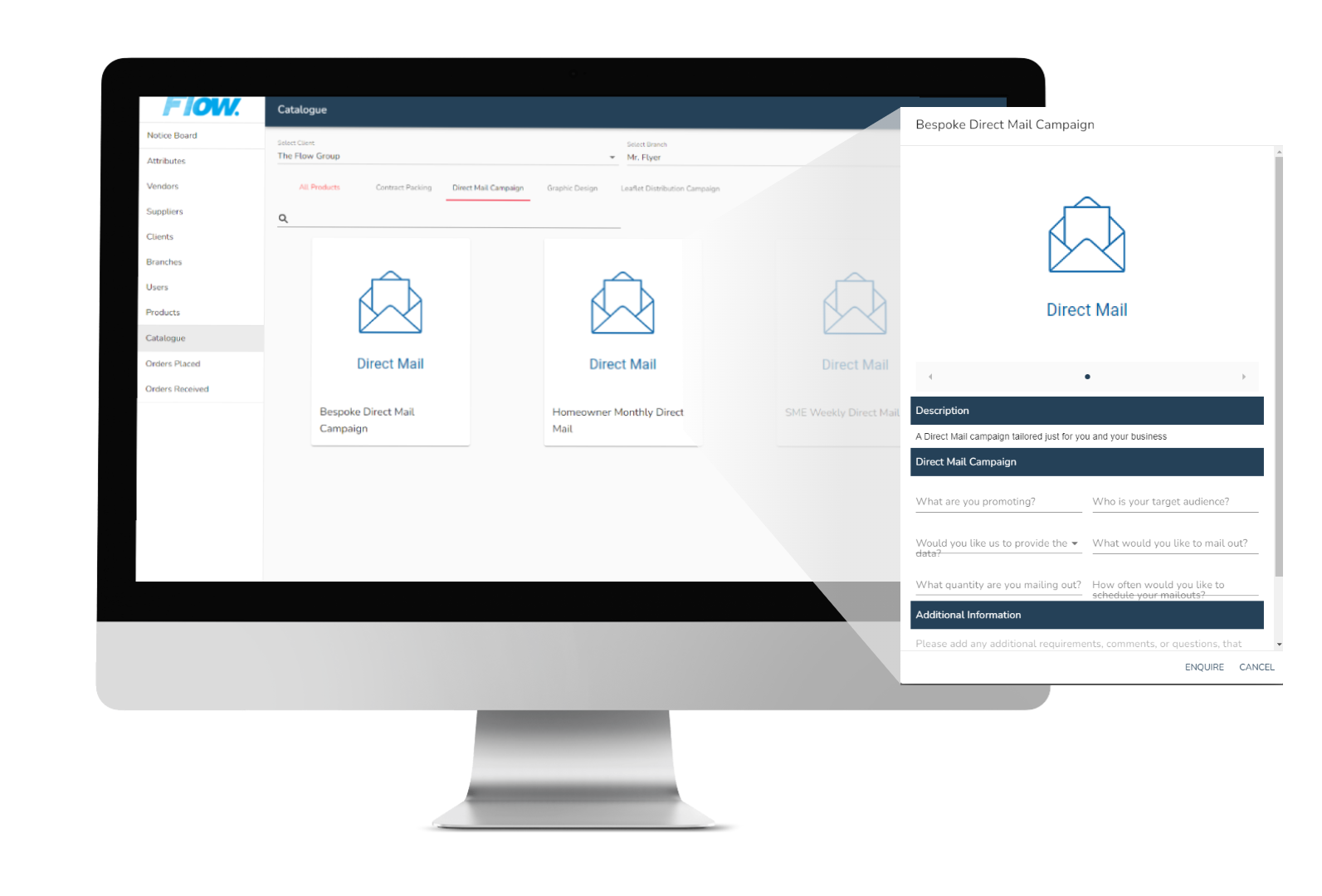 Contract Packing
Co-packing includes hand fulfilment and assembly (e.g. constructing POS items ready to ship), packaging, shrink wrapping and heat bending. We work with the likes of Asda, Twinkl and many other big brands to co-pack and construct their products and marketing material. So be it an ongoing contract or one-off jobs, please speak with our sales team.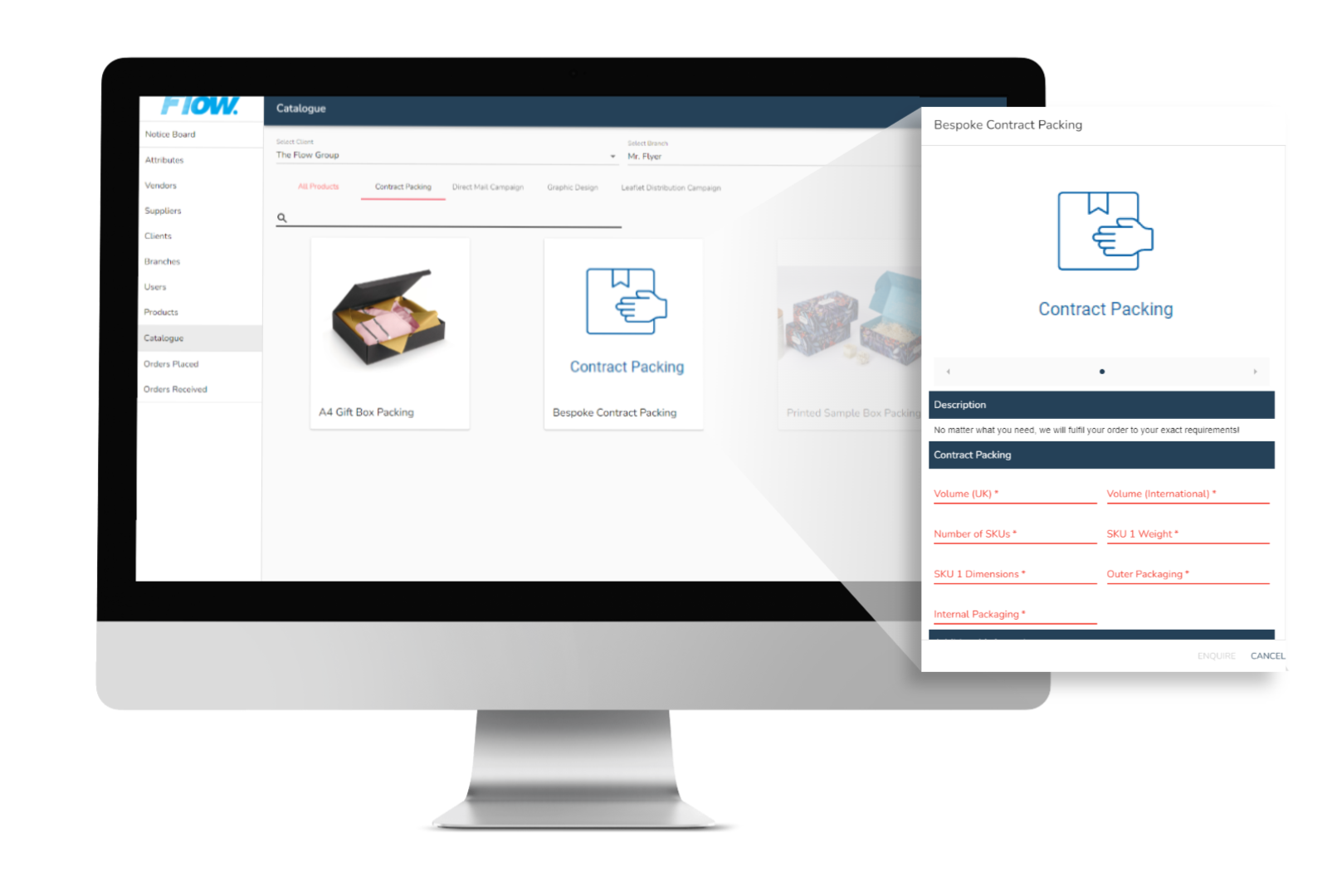 Coming Soon...
We are on with releasing two brand new services to complement the list above. They are top-secret now, but we will share them with you as soon as they are ready for launch!
Next Step
Our purpose is to provide solutions for you to build your business - whilst making it as simple as possible. Our Sales Consultants are here to do the hard work and set up everything on your personal print portal for you. If any of the services above look like they could help build your business, please contact us today.